Podcast: Black Seats for Premier Sports
28-Oct-2013
|
Discuss this Article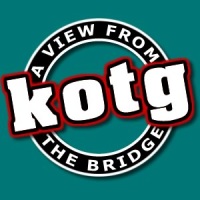 With this morning's fantastic announcement that the EIHL is to appear with a Weekly Live Game on Premier Sports, A View From The Bridge are joined by the man to front the coverage, Aaron Murphy, who speaks about what we can expect from this new TV Deal
The guys also look back at two fantastic wins against Nottingham and Braehead,
They ridicule Mick Holland's "black seats" remark,
Discuss the on-going circus in Cardiff ahead of this weekends double-header against the Devils,
and Patrick and The Coach disagree on Jeffery Szwez.
Listen via the web player - HERE
Or we are also available on iTunes! - Subscribe here for FREE and never miss a show!
You can also catch up on all our post-game interviews, with all sort of other audio clips, via our SoundCloud account.